It's a necklace that I crocheted. Basically it's different sized plastic or heavy plastic rings, crocheted with the Loopy yarn and then all sewn together.
CLOSE UP FULL PIC: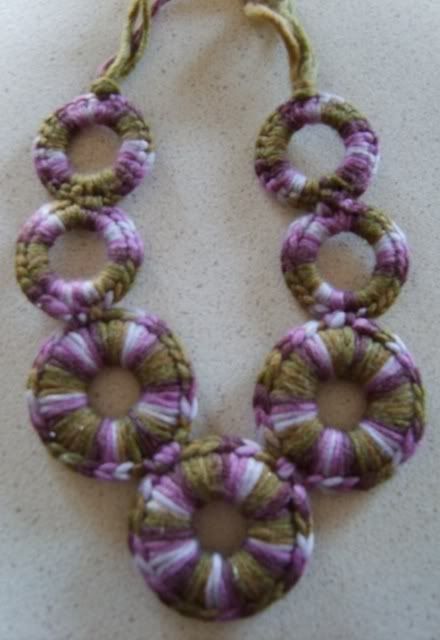 FULL PIC: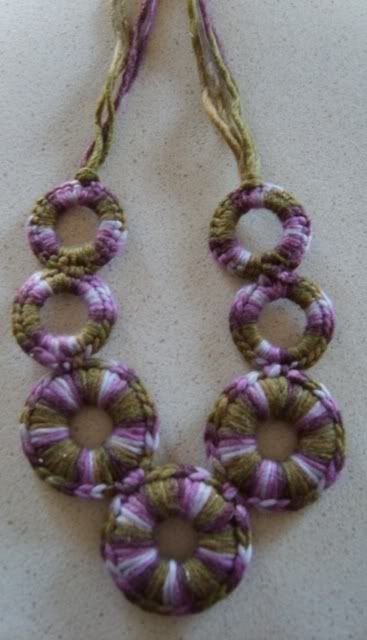 I spent hours on designing the placement of the rings but I'm happy with how it turned out even though it's a teensy bit longer than I wanted.
CLOSE UP BOTTOM: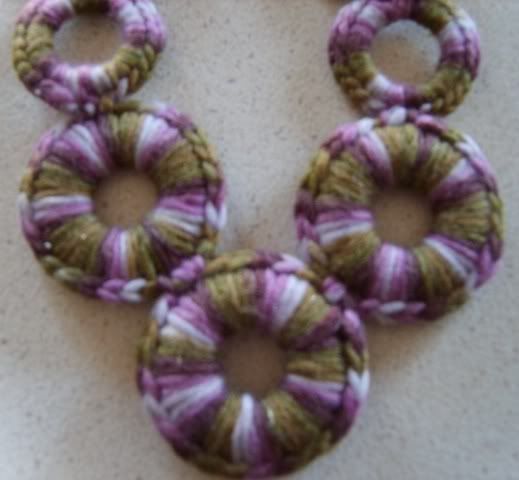 The rings I got from my local bead shop for 50c and 65c each.
CLOSE UP TOP: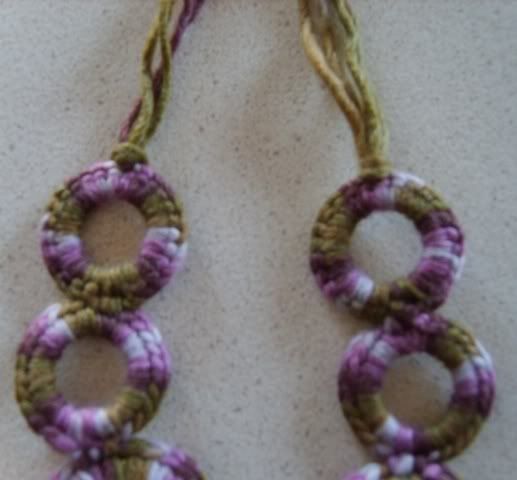 I also debated for hours on what the back of the necklace would be like but I ended up just leaving them as four pieces of yarn on each side and you just tie them instead of having a clasp.
Luv Bali.
I found a new yarn at Spotlight. It's by Moda Vera and called Loopy. It's a varigated yarn. Comes in different colors but I got the purple and green one. I wanted to make something special with it and this is what I came up with.